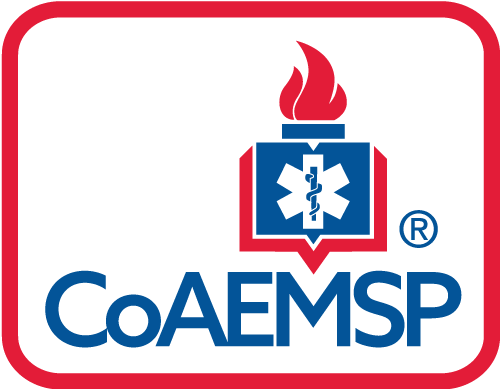 from the 2015-16 CoAEMSP Annual Report
Board members are the backbone of the CoAEMSP, ensuring accountability of EMS educational programs through accreditation. Distinct in their professional and personal experiences, they share the single responsibility of upholding the credibility, integrity and accountability of the CoAEMSP.
"'Exceptional' and 'excellence' are words that come to mind when I see the work we accomplish because of the gift the Board provides to us: their expertise, energy, dedication and commitment to a cause much greater than themselves….."
But how does the Board accomplish this task? What do they do in particular to carry out the mission of the CoAEMSP? What sets them apart in their work to ensure that students obtain a quality education so that the American public receives the competent care they deserve?
"Diversity of our Board is an important attribute to consider. Coming from different healthcare backgrounds with a common interest, the Board is unified in its mission and goals. There is a healthy culture of respect and open communication and this promotes efficiency and equity."
Foremost, Board members are expected to be stewards, ambassadors and models of professional excellence. They know they will be part of a working Board, serving in a highly active role. They know the commitment will be challenging and time-consuming. The preparation for a Board meeting begins months ahead. Subcommittees meet outside of Board meetings to carry out specific projects, agendas, or research. In addition, they must serve as site visitors, further interrupting their professional and personal lives for three or four days at a time at least once a year. They also serve on review teams that analyze in microscopic detail programs seeking or maintaining accreditation.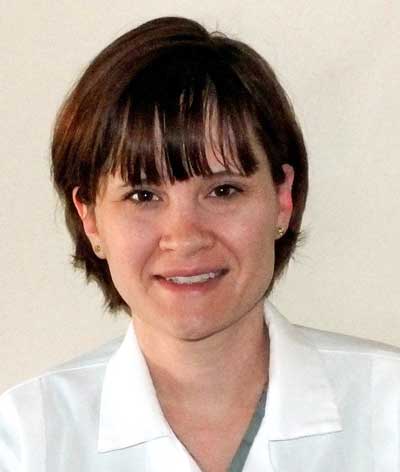 Bridgette Svancarek, MD, FAEMS represents the NAEMSP on the CoAEMSP Board. She says she loved teaching EMS providers prior to becoming a physician. Thus, she chose EMS education as her focus when she entered her EMS fellowship in 2009. "That is when I read the EMS Education Agenda for the Future and realized EMS education was far from where it needed to be. Since then, there have definitely been some remarkable achievements, but it is still a ways from where it needs to be."
"The future of excellence in EMS care starts with great quality initial education of our EMS providers."
Bridgette says it takes "a lot of hard work and a vast amount of knowledge" to be involved in the accreditation process. "I've gained a lot of respect for the process of accreditation and those involved in it every day." When a program commits to acquiring or maintaining accreditation, Bridgette explains, they are receiving "guidance on how to make their program high quality and provide excellent education." While that might sound simple, Bridgette points out, "the amount of work that goes into counseling each of these programs is huge. The future of excellence in EMS care starts with great quality initial education of our EMS providers."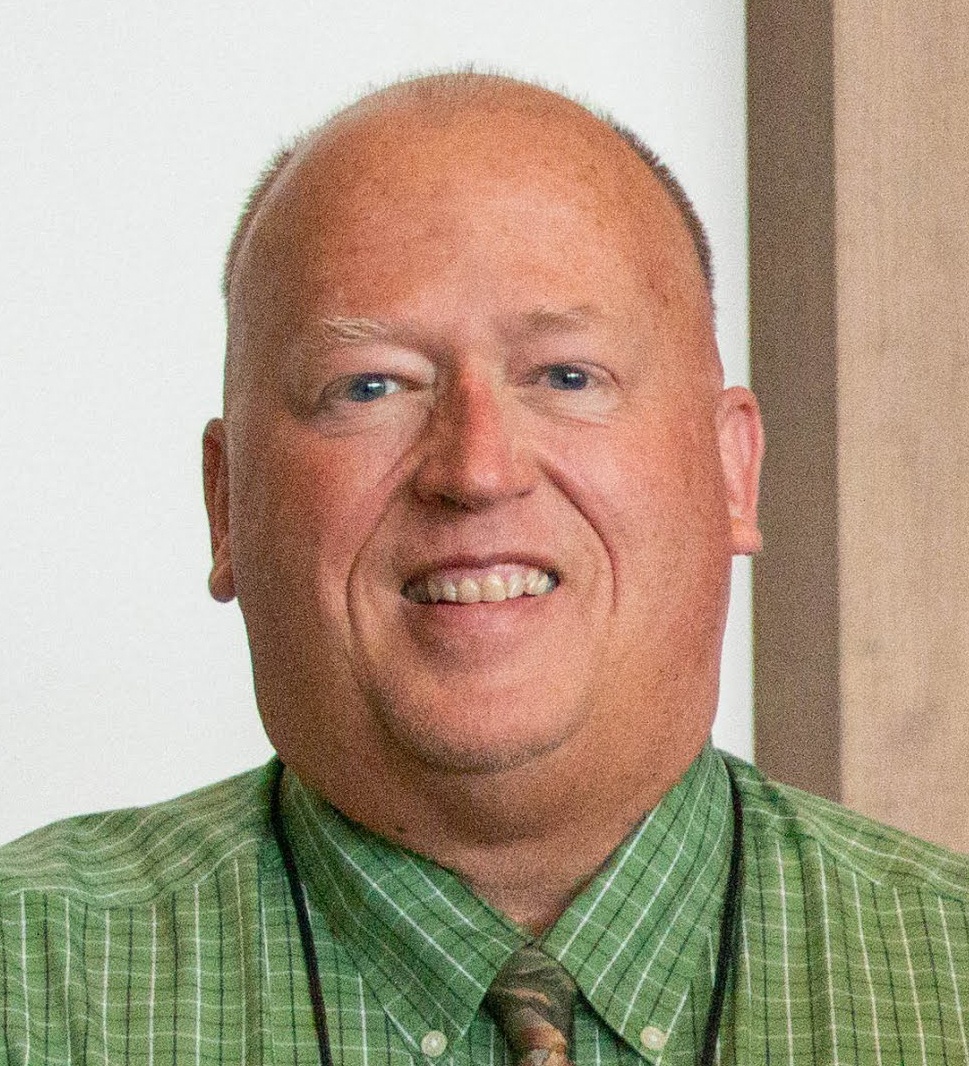 David Becker, MA, NRP, represents the IAFC on the CoAEMSP Board. Back in 2008, Dave was a Paramedic Program Director and Vice Chair of the IAFC EMS Section. At an EMS meeting he attended that year, he was encouraged to represent the fire chiefs (who at the time were not involved in this capacity). This allowed Dave to become instrumental in conveying the message of Paramedic education accreditation to the fire service and ultimately bringing them in as an important sponsor.
During the past eight years in which Dave has been involved on the CoAEMSP Board, he has witnessed the extent to which Board members are committed. "This is a working Board that spends many hours each year both on the phone and in person at meetings discussing and working on improving the accreditation process for Paramedic educational program," Dave explains.
"While all Board members represent some area of EMS or medicine, we all work closely together to improve the standard for Paramedic education. We help serve as a student advocate in making sure they are receiving the best education through the accreditation process."
Dave's expertise includes 42 years of experience in EMS, in which he has been a part of the progression of EMS education. "I worked in the field 13 years before being promoted and was Chief Medical Officer for two fire agencies for 15 years. I spent almost nine years as an EMS Program Director. I can relate to those programs beginning the process or the ones who have been around for a long time. I believe I can help bridge those fire agencies that are interested in becoming a CAAHEP-accredited program and be able to explain the importance of accreditation." In addition, his dedication to the IAFC EMS Section for the past 20 years has included serving as Treasurer for 10 years, Vice-Chair for six years and Chair as four years. This national perspective on EMS issues and how they impact education programs brings critical value to the CoAEMSP Board.
Dave says Paramedic educational programs seeking CAAHEP accreditation receive a "great deal of resources to help them in their education of Paramedic students." Meeting a national standard is more than just getting reviewed every five years," Dave explains. "The CoAEMSP provides a consistent look at each program, feedback and in some cases a road map to best practices."
Deb Cason, MS, RN, EMT-P, represents the NREMT on the CoAEMSP Board and has been involved in EMS education accreditation since the late 1970's when the EMS educational standards were first being developed. She became a Board member when the CoAEMSP was known as the Joint Review Committee on Educational Programs for the EMT-Paramedic (JRC-EMTP) and the accrediting body was the Committee on Allied Health Education and Accreditation (CAHEA,) an organization administered by the American Medical Association (AMA). She has been conducting site visits since 1985 and brings a highly coveted perspective, as well as an understanding of the history of EMS education accreditation to the Board.
"The educational program I was affiliated with at UT Southwestern in Dallas, Texas, had gone through the accreditation process and I felt that it was very helpful to improve what we were doing,"
Deb explains. "EMS instructors were learning by the seat of our pants and soaking up the few educational resources that were available at conferences. The JRC seemed like a way to promote the process and learn more about what we were trying to do. Little did I dare to dream that accreditation would be required in my lifetime!"
"As a sponsoring organization, NASEMSO recognizes that the nationwide progress in implementing the EMS Education Agenda for the Future: A Systems Approach is directly related to a shared common goal and collaboration by many organizational partners. By assisting paramedic education programs achieve accreditation through the development of standards and resources combined with its outreach efforts, the CoAEMSP remains a vital component to strengthening a system of EMS education that more closely parallels that of other health care professions."
Keith Wages, President NASEMSO
Through her years of involvement in the maturing of EMS education, Deb confirms that Board members are united in their goal of better education for students and better outcomes for patients. "We may go about it in different manners and have different perspectives but we are sincere in our efforts," Deb says, stressing that EMS educators and physicians are "incredibly dedicated to the CoAEMSP. They all have many personal and professional responsibilities; however, they give so much time and energy to reviewing programs and doing site visits and taking care of CoA business. This is a working, engaged Board and what each member gives is amazing."
While the accreditation process takes time and effort, the resources the CoAEMSP provides are extensive and designed to assist educational programs. "Programs receive a system of improvement and a wealth of resources to improve their program," Deb emphasizes. "There is a wealth of program improvement components on the CoAEMSP website, as well as staff assistance and Board member consultation."
In the end, Deb says, "programs receive a quality assurance stamp" that not only protects the student, but the American public in their greatest time of need.
"NAEMSP is proud to serve as a sponsor for the CoAEMSP.
Our participation highlights the importance of medical director involvement in initial paramedic education. Training EMS professionals as part of the health care system is a key component of the specialty. Strong and involved medical direction models the EMS system as a whole for the EMS student and improves overall educational quality."
J. Brent Myers, MD, MPYH, FAEMS, President, NAEMSP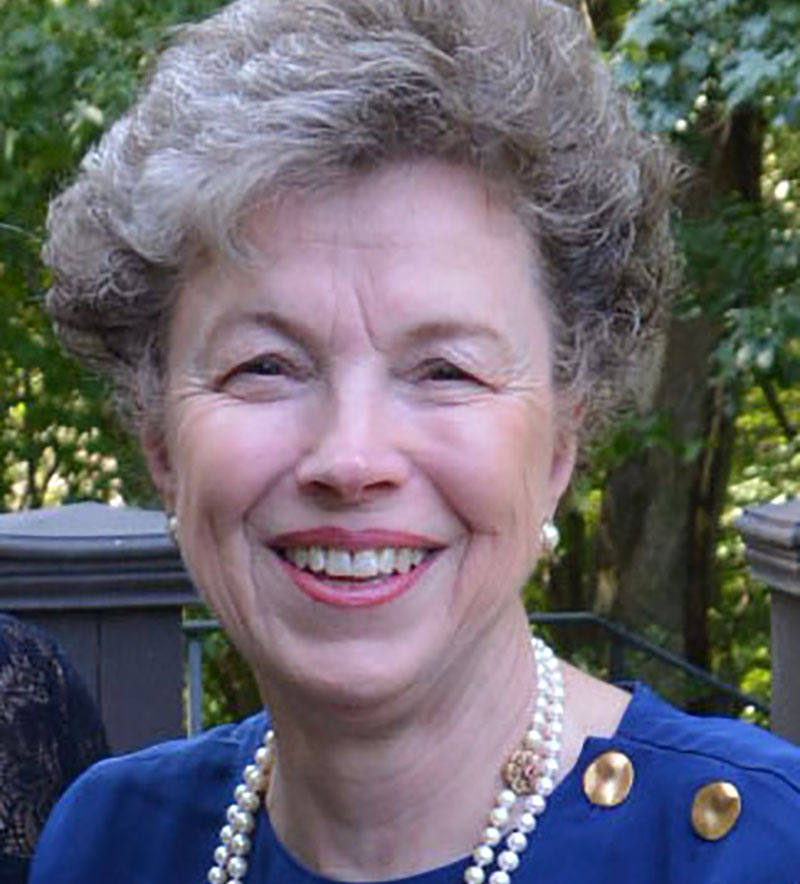 Pat Tritt, MA, RN, represents the NAEMSE on the CoAEMSP Board, has been a site visitor since 1983 and became a Board member seven years ago. She brings a unique set of leadership skills including that of a director/vice president, along with an organizational perspective on business processes in small and large organizations. Her world-wide travels have provided the opportunity for her to observe and learn from other countries, cultures and individuals.
"Joining the Board gave me an opportunity to contribute and help with the development and refinement of the program review and approval process," Pat says. "I believe strongly in the CAAHEP accreditation process as a way to help bring standardization to the education of Paramedics."
During her time on the Board, Pat has witnessed "healthy debate and the views of a variety of stakeholders. She says it's imperative that everyone on the Board be familiar with the accreditation process and complexities of the programs being regulated. Compared to other accrediting bodies and process in which Pat has been involved, she says CoAEMSP fees are "extremely reasonable and far less than other bodies."
"As the industry leader supporting fire department-based EMS, the IAFF places a high value on EMS education. The standards to which CoAEMSP holds EMS educational institutions accountable, support our member's mission of providing exceptional patient care."
"We recognize that CoAEMSP works to assure that our members receive quality and standardized training throughout the country. We further recognize that CoAEMSP holds educational institutions accountable to the student and community by assuring they provide qualified managers, medical directors and instructors to deliver training objectives based on performance measures and industry best practices. These efforts help ensure students meet the required objectives and become proficient in the skills necessary to provide quality patient care."
Thomas Breyer, Director, IAFF Fire and EMS Operations Department
CoAEMSP Board members are some of the profession's top leaders. They are driven, conscientious and some of the most talented people in their respective professions. They understand the decisions they make are not for their own self interest, but for the CoAEMSP and its mission of ensuring the safety of the American public through the continuous improvement of EMS education. Thus, the CoAEMSP attracts only the most passionate, ambitious and dedicated leaders in the EMS profession.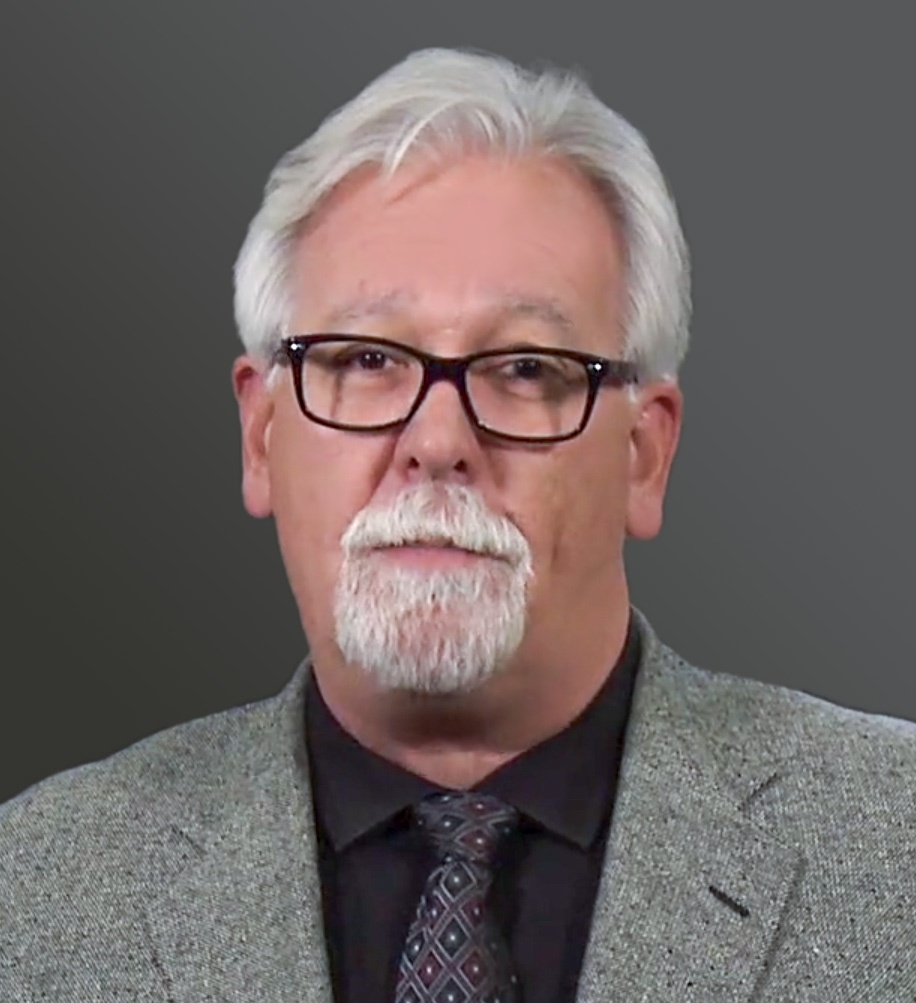 Dr. George Hatch: Executive Director Perspective
CoAEMSP Board members possess expertise, energy, dedication and commitment to improving EMS. Each of these members comes from a different and distinct perspective and they offer their intellect and expertise each time the Board of Directors is engaged in discussion of CAAHEP accreditation. The Board spends long hours in advance of each meeting reviewing numerous documents submitted by programs in evidence of their response to a citation. Board members must evaluate the evidence and determine whether or not the program has answered the citation by the evidence provided.
I am certain that most folks in EMS have no idea the amount of work they do, the time they volunteer in support of our efforts and how dedicated they are. Many not only read and participate at the board level, but are active on subcommittees and also participate as site visit members visiting programs. All of the work they do has a positive impact on the CAAHEP accreditation process.
In my view, the fact that all of these individuals would agree to spend long hours, for no compensation or recognition outside of their love for improving our profession is the greatest gift of all. They work hard studying issues, making thoughtful and informed decisions about programs and are always seeking to learn more about how we can improve what we do through an evidence based approach to our mission. They are the heart and soul of the organization who, through their work, makes EMS a true profession.
Their level of inquiry, scrutiny and dedication is tempered by their humanity and willingness to understand that programs have a litany of ways it can meet the CAAHEP Standards. As practitioners in their respective fields that intersect with EMS, they have a belief that an accreditor has an obligation to protect the public served by the work that programs, graduates, employers, the CoAEMSP Board and staff collectively do for the greater good in EMS. These efforts allow them to temper decisions based on evidence with the knowledge that programs and their institutions are working hard to improve their educational outcomes.
"The Board of Directors' commitment is just that: a commitment. It is probably one of the hardest working and active boards they will ever participate on and they do this as part of a multi-year commitment to begin to learn about what accreditation is and how they can better evaluate educational programs in their role. Board members work hard and their efforts are worthy of their commitment to the cause of improving outcomes. 'Exceptional' and 'excellence' are words that come to mind when I see the work we accomplish because of the gift they provide to us: their expertise, energy, dedication and commitment to a cause much greater than themselves….."
George W. Hatch Jr., EdD, LP, EMT-P, CoAEMSP Executive Director
"EMS providers serve their communities by providing both emergent and non-emergent care for ill and injured patients. Before these EMS providers can serve their communities, they must be fully trained and prove their competency and capabilities."
"The CoAEMSP is a critical link in the training and education process for EMS providers by ensuring that their EMS education comes from accredited programs that meet the high standards for education. The IAFC is pleased to continue its long-standing support for the CoAEMSP and its goal of advancing high-quality EMS education for all EMS providers. The fire and emergency service as a whole is deeply benefited by having educated, skilled and qualified EMS providers within its ranks."
Fire Chief John D. Sinclair, IAFC President and Chairman of the Board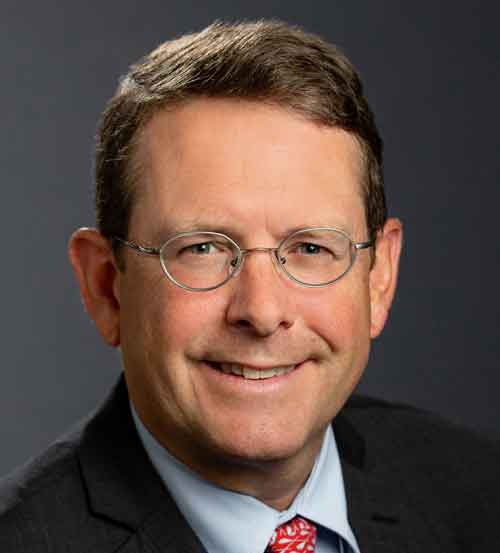 Dr. Tom Brazelton: Board Chair Perspective
Almost every one of our Directors has been told at one time or another that they are their sponsoring organization's hardest working liaison—something I've been told by my colleagues at the American Academy of Pediatrics. I don't think many of our Board members realize how highly regarded they are and how much their contributions are valued by their sponsoring organizations.
I too would emphasize the word 'commitment'. The top priority of Board members is to protect the public by ensuring standards for schools and students to achieve in order to produce the best possible entry-level Paramedic. The second priority is to protect the students by ensuring the educational programs have what they need to provide a solid educational foundation. The next priority is to protect the educators within the schools by having standards that ensure the schools give the educators what they need to help the students. And finally, we are there to help the programs be successful by ensuring they are responsive to their students, faculty and communities of interest. Everyone on the Board understands that we are committed to staying true to these priorities.
Diversity of our Board is also an important attribute to consider. Coming from different healthcare backgrounds with a common interest, the CoAEMSP Board is unified in its mission and goals. There is a healthy culture of respect and open communication and this promotes efficiency and equity.
This is a highly talented, extremely dedicated group of professionals who volunteer for the public's health to improve EMS education.
Thomas B. Brazelton III, MD, MPH, FAAP (AAP), CoAEMSP Chair
"We (Program and the CoAEMSP) are all on the same page: improving patient care."