The Letter of Review (LoR) process is the official designation that a Paramedic program is in the "Becoming Accredited" process.
While a program that qualifies for a LoR must still complete the entire process to demonstrate substantial compliance with the Commission on Accreditation of Allied Health Education Programs (CAAHEP) accreditation Standards, and is not guaranteed an award of accreditation, holding a LoR does signify that the program is making satisfactory progress in the accreditation process. As such, the NREMT recognizes graduates of CAAHEP accredited programs as well as graduates of programs holding a CoAEMSP LoR, as eligible for the national Paramedic certification examinations.
Checklist of accreditation key events, deadlines, and CoAEMSP contacts.
No files found in this folder.
No files found in this folder.
Invoices for the annual accreditation fee are sent to programs in early May. Payment is due no later than July 31. Note: Late processing fees are assessed for failure to pay by designated deadline.
For questions about fees and payments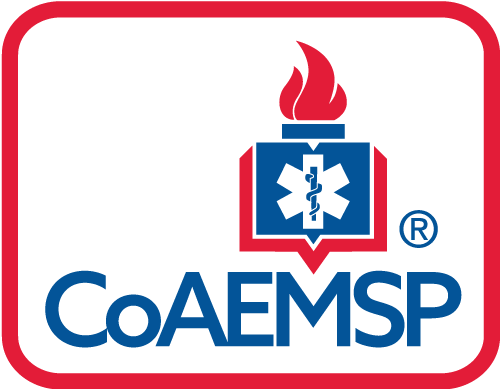 Programs must submit a 'Request for Approval of a Satellite Location' form for each and every class enrolled at each and every satellite location. The form includes the specification of the start date and end date for each class. Each CoAEMSP fiscal year (July 1 through June 30), programs are assessed a fee for each location where students are enrolled anytime during that 12 month fiscal year. Classes that span two (or more) fiscal years (for example, start January 4 and end December 15) are assessed the location fee in each fiscal year.
Get more information on Requesting Approval for a Satellite Location.
Each year, each accredited Paramedic program must report the results of their outcomes assessments. The program director on file with the CoAEMSP Executive Office is sent an email announcing the availability of the annual report and the due date of December 31. Enter/update data on classes enrolled up through December 31, and enter/update data on outcomes results for graduating classes of at least the previous three years.
Whenever there is a change in Program Director, Medical Director(s), President/CEO, Dean, or Billing Contact, the CoAEMSP Executive Office must be immediately notified. The Personnel Changes page describes that procedure and the forms.
Graduate and Employer Surveys
For each group of graduating students, programs are required to conduct surveys of those graduates and the employers of those graduates within 6-12 months after graduation using the CoAEMSP required graduate survey and employer survey items.
Programs may use the CoAEMSP survey as presented or may convert the CoAEMSP items into an electronic format.